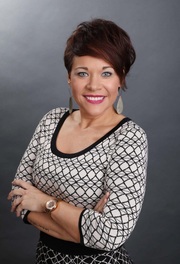 Amber Dollard
Your Future, Your Investment, Amber's Commitment! Amber Dollard epitomizes integrity, hard work, and creativity throughout every detail of the real estate transaction. Amber dove head first into selling homes at the age of 18, making a name for herself within the Kansas City community. With 14 years of experience, Amber has worked all aspects of the ever changing, and evolving real estate market. She takes great pride in preparing her clients with the tools needed to achieve their buying, and selling goals.
Amber is a proud mom of two amazing children, has a drive for excitement, good food, and adventure. She and her kids have a wild love for the outdoors, and all of God's creatures. During summer months they can be found at the lake, boating, skiing, and hiking with their pit bull Blue Bird.
Amber has surrounded herself with the industry's best, ensuring that her clients have the highest level of service the arena has to offer. She proactively uses her knowledge, and expertise to detour issues before they become a problem. Amber believes her greatest strength is communication between her clients, lenders, and fellow Realtors. From your first sit down at the kitchen table, to the closing table, and all of the details in between her Commitment to you, will always come first.